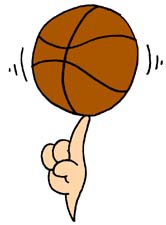 Davey1 has the most complete collection of Ohio Boys High School Basketball Schedules and results that can be found in one place anywhere on the internet. We have gathered as many of the schedules as we could from many of the schools in the OHSAA Northwest District. We wrote our own special software using a Microsoft Access database to compile and display our schedules. Nowhere else will you find the amount of information that we present here. Select below to view the available schedules for the conference or team of your choice.
2006-2007 Schedules And Results Are Here
2005-2006 Schedules And Results Are Here
2004-2005 Schedules And Results Are Here
A tremendous amount of work has gone into this effort, and we appreciate those of you who have supported us, provided scores, or told your friends about our website.